Christianity Explored Wk1
Are you interested in finding out more about what Christians believe?
When
Jan 16, 2017
from

07:30pm

to

09:30pm

Where

Highfields Church Cathays - Coffee Lounge - Monthermer Road, Cardiff CF24 4QW

Contact Name
Kevin Moss
Contact Phone

029 2065 0740

Add event
to calendar

vCal




iCal
Do you have questions you want to ask about the Christian faith? Who is Jesus, why did he have to die and what difference does this make anyway? If these are your questions, this course is a great opportunity to give them some thought.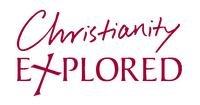 Seven Monday evenings (& one Saturday) of presentations, informal discussions starting tonight with coffee & cake!
If you would like to attend the course, or would like further information, please email or telephone the Highfields Church Office.