Discipleship Explored Wk1
Following Christ. What's it all about?
When
Jan 16, 2017
from

07:30pm

to

09:30pm

Where

Highfields Church Cathays - Aberystwyth Room - Monthermer Road, Cardiff CF24 4QW

Contact Name
Kevin Moss
Contact Phone

029 2065 0740

Add event
to calendar

vCal




iCal
Discipleship Explored is a course for people who have done Christianity Explored and found faith in Jesus, and want to learn more about living as a Christian.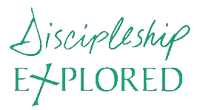 It spends 8 weeks studying a book in the Bible called Philippians, which is a letter written by St Paul to a church in a city called Philippi. It was written to encourage it's original believers in their faith in Jesus, and it works the same way for us today!
We work through topics such as 'Confident in Christ', 'Living in Christ', 'Righteous in Christ' and 'Content in Christ'.
The sessions work in a similar style to Christianity Explored, with a Bible study, then a DVD, and then some questions.
If you would like to attend the course, or would like further information, please email or telephone the Highfields Church Office.