No More Pre-booking for services! ... and a bit about the BBC broadcast
Christmas at Highfields
Dave Gobbett | 14:25, 27 November 2021
Hi Friends,
This is just a quick update from Highfields Church about some things coming up for your information and some changes coming up.
Firstly, to say that on the 5th December, which is the first weekend of our carol services, we are no longer requiring people to pre-book in advance.
We've been doing it for the last sixteen months or so, but we don't need to continue doing it. Test and trace are no longer asking us for information. It slows people down as they arrive, and quite a lot of people aren't doing it these days anyway. Certainly, not many other churches are asking people to pre-book.
So on the 5th December, you can just turn up and bring friends along. We'd love you to bring as many people as we can to hear the gospel proclaimed our carol services.
So there is now no need to go online before attending in person and no writing down of details as you enter the building.  We will, however, need to be counting people as they arrive just to make sure we don't hit our capacity limit, which is, 350 people that has been agreed here as the capacity for the chapel.  If we're getting close, we might have to divert people elsewhere.
Jess and Joe have asked me to say, though, that we will still keep asking you to pre-book your children and youth into the afterschool clubs for the foreseeable future, at least until the new year. That's the first thing.
The second notice is to talk a bit about the BBC broadcast on our term card and website. We've said that there's going to be a BBC broadcast on Sunday morning, 12th December. However, due to the fact that the BBC didn't want to do that as a live broadcast with COVID regulations, because it's quite hard to do; and also, because they wanted to try things that are a bit different with Highfields this year, they've decided to pre-record our jazz carol service and broadcast that on Sunday, 12th December.

Video: Jazz Carols from 2018
So the BBC will at the Jazz carol services on the 5th of December in the evening, recording what takes place. There'll also be a little bit of extra recording taking place between 5th December and a live assembled broadcast on Sunday 12th December, on Radio Four.
This is an amazing opportunity to be inviting friends to tune in to that.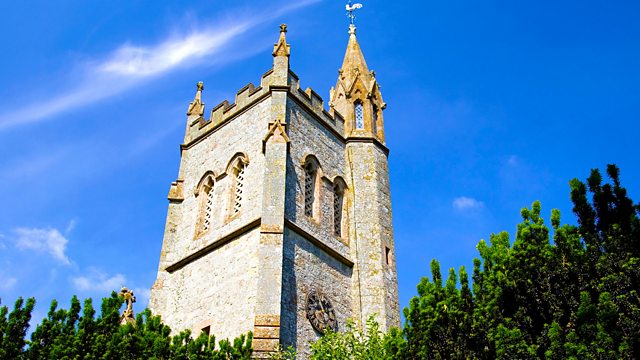 Audio: BBC Radio 4 Sunday Worship
That means that here at Highfields Church on the morning of 12th December, we've got a slightly different service that we can do.  We've given that over to Jess and the youth team, a youth led carol service for everyone.  We hope you will still want to come along to it. It's called Festive carols and it looks like it will be a great service.  Mat Walls will be speaking to us from God's word.
Well, that's the updates.
Firstly, to say no pre-booking from the 5th December.
Secondly, to say the live broadcast of the BBC carols service is going to take place as a pre-recorded service instead to be broadcast on the 12th December at 8:00 a.m. on Radio Four.
So tell your friends.  Let's have joy to the world, as we sing praise to our Lord Jesus Christ together.
God be with you. Have a wonderful weekend.