Pontprennau - The Bridge Church
On 6th January 2019 the Highfields congregation @ Pontprennau became an independent church.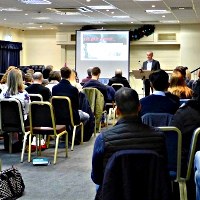 The Bridge Church
The Bridge Church is a growing family of Christians committed to sharing the good news about Jesus, loving one another and loving our community.
The Highfields Pontprennau church congregation was planted in 2012 from Highfields Church, Cathays. Since then the congregation has grown, and moved its meeting-place several times!
The Bridge Church is a large family of different kinds of people at various ages and stages of life and became an independent church on the 6th of January 2019 and looks forward to working hard for the fame of Jesus' name in Cardiff and beyond.