Spreading a passion for Jesus
Vision
Our aim at Highfields is to spread a passion for Jesus. We want to do this by:
Worshipping our God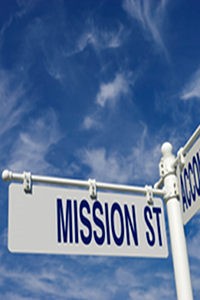 As people redeemed by Jesus, we want knowing and worshipping our God to be at the core of our experience.  We listen to God's word and respond with songs of praise and prayers of dependence, desiring to submit our whole lives as living sacrifices to God
Sharing our lives
As a growing church, we want to live as a caring, vibrant family together, carrying one another's burdens and setting one another's needs before our own.  We want Highfields to be a place of belonging and a place of growth where the love of Christ is shared and experienced among us.
Equipping His people
As a serving church, we want to continue to equip God's people for ministry both within and outside the church.  We want to develop the gifts God has given each one of us for the building up of the body of Christ, maturing together to become more like Christ. 
Engaging His world
As a mission-minded church that God has established in a cosmopolitan city of great need, we want to communicate the gospel of hope to those living near to us and to those God brings to our city.  We want to extend the love of Christ to vulnerable people in word and action.  We want to reach the nations with the good news of Jesus.
We believe that the gospel is a message of hope and that the Church is the hope of the world. Therefore we want to see the whole church (all ages), reaching the whole world (all nations) with the whole gospel (in word and deed).
History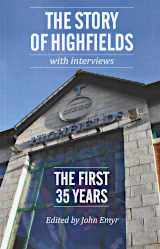 Highfields was born in courage and risk-taking faith in January 1986 by a small group of people who wanted to demonstrate the relevance of the good news about Jesus Christ. First they met in a home before moving to a social services centre. Even though they were modest in number, this group sent a number of individuals into cross-cultural mission and worked to plant another church in North Cardiff.
More than 35 years later, that pioneering spirit still energises a church which currently has 800 adults in regular attendance, multiple Sunday services, fourteen staff and a community programme which includes schools, students, compassion ministries to the homeless, language classes and a recent partnership with the City Council to run a luncheon club for elderly people.
Helping to start or renew other churches has stayed on the agenda with two local 'transplants' and two new congregations established, one in Pontprennau and one further afield in Trevethin, near Pontypool.
From a relatively small beginning, Highfields has become a centre for training and sending people into Christian ministry through its Network course and its ongoing commitment to mission at local, national and international levels.
Many things have changed over the past 35 years. But generosity of spirit towards other churches in gospel partnership, and a creative response to the changing spiritual landscape remain part of the DNA of the current ministry.
Locations
Our main Sunday services, and the majority of other activities, are normally held at our church centre in Monthermer Road. 
  Highfields Church
  Monthermer Road
  Cathays
  Cardiff
  CF24 4QW
We have exclusive use of a building in Dalton Street, a short walk away from our main centre.
  Dalton Street Community Centre
  Dalton Street
  Cathays
  Cardiff
  CF24 4HB