resource is a one-day-a-week course, over three 10 week terms, for those wanting to deepen their understanding of the Bible and be equipped to teach in today's world.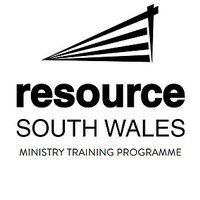 resource
What is resource?
resource is a one-day-a-week course over three 10 week terms, for those wanting to know the Bible better, to be equipped to reach our generation and to be equipped for faithful living and service. We recognise that in today's churches in South Wales there is a great need to equip all believers for works of ministry and develop the next generation of Bible teachers who will faithfully pass on the word of God. The programme is also ideal for those in other countries who wish to access training. Resource practices a hybrid online training course that provides seamlessly both for those able to attend physically and those joining via zoom..
Where are When?
resource will be in person and online, Tuesdays from 09.15 to 15.45. This will be over three 10 week terms following the School terms. Each day will start with a 15mins of prayer and praise. Then will be followed by four sessions. Recordings will be made available for those needing to catch up later.
09.15 - 09.30 Devotions
09.30 - 10.20 Bible Overview
10.30 - 11.20 Studies of Bible Books
11.30 - 12.20 Practical godliness studies
13.00 - 13.45 Gospel Leadership in the modern world
14.00 - 14:30 Guided Reading workshop
14:30 - 15:45 Bible handling workshop
Who is resource for?
resource is ideal for Ministry Apprentices and Trainees, as well as those working with children and youth ministries, home-group leaders and women's ministries. It is designed for any Christian who has a desire to grow in their faith and to be equipped to pass on the Bible's message to others. It is accessible to a wide variety of people ranging from gap-year students, those in work, those in retirement as well as those in ministry roles.
The course is also available for those in other countries and mission situations. The online hybrid approach allows for easy access to training.
The course is open to men and women with evangelical convictions who want to be trained to serve. Applicants will be expected to have the support of their home church.
Further information and application details
Further information and an application form for download are available on the dedicated 'resource South Wales' website.