Serving with The Prem Fellowship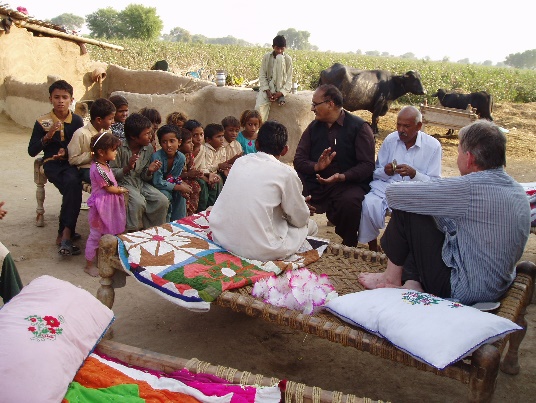 The work of the Prem Fellowship has resulted from the years of missionary service in Pakistan of Roger and Diana who first went to Pakistan in 1968. After 20 years with the International Christian Fellowship there was a mission merger. Roger and Diana moved on to pioneer a field of ministry among Hindu oriented Marwari people in the Bahawalpur region of the southern Punjab.
Today this work has developed and extended to several provinces in Pakistan and among various people groups including Marwari, Sansi, Bagri as well as among the majority religious community within this country. In 2015 the work was recognised as a charity in the U.K (No. 1164819) and several of the trustees (including Roger) are members of Highfields Church.
How have you seen God work in this ministry?
There are many hundreds of Marwari believers today following the first convert in 1964. This people group are spread over vast areas of the country. There are small house-based churches with pastors and evangelists. School ministry has resulted in a remarkable increase in the literacy of these people. There are Marwari men who are in positions of leadership in the church. What has happened among this one group is also now beginning to happen among other ethnic communities.