We are looking to appoint a CAP Debt Centre Manager, a partnership between St Mark's Church and Highfields Church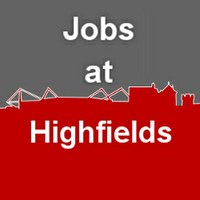 Jobs at Highfields
Centre Manager Job Description
Be part of a rapidly growing movement of people who are working together to tackle one of the biggest social problems facing us today.
Centre Manager Job Profile
The CAP Centre Manager will oversee the running of our Debt Centre: this involves overseeing all external and internal processes relating to the centre and its volunteers.
Application Form
Please note the closing date for applications is 30th November 2021
Go to highfieldschurch.org.uk/jobs for further details.