Huw and Alison were sent by Highfields through UFM in September 2011 to Turin in northern Italy.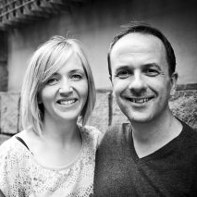 Huw & Alison Williams
There they serve in the leadership of the International Church of Turin reaching out to the large international community within the city.
Alison also continues her links with student work through IFES serving the 100,000 students in the city's university and colleges. They have one daughter, Kitty.
Contact: UFM, 145 Faringdon Road, Swindon, Wiltshire, SN1 5DL. 
Mission Board Link: Sophie Rees
Blog: Cartoline da Torino