Welcome to the Highfields Bookstall webpages and blog!
I hope that you will find some information here that will lead you to the actual bookstall and get you buying (and reading) some books!  The bookstall is located in the entrance foyer at Monthermer Road - there are books on a mobile stand as well as on the shelves on the right.  We keep copies of books that are relevant to the current sermon series, current house-group series, visiting speakers, 'Christian classics' and so on.
We want to encourage you to buy Christian books and read them!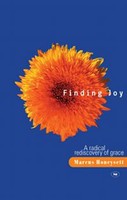 We have a bookstall in Highfields not because we want to make money (we don't aim to make any profit from the bookstall) but because we want to encourage you to buy Christian books and read them!  So we buy these books at a discount and pass on the discounted price to you.  
There are so many books out there – on how to understand the Bible better, how to live as a Christian, how to share your faith with others, how to help your children to understand the gospel, biographies of Christians and so on. With so many to choose from, you might not have a clue where to start!  
Maybe we can help.
On these pages, we will post a review of our 'Book of the Month' from someone who has already read it.  The 'Book of the Month' will be available on the bookstall (if it isn't, it's because the book review was so good, there has been a stampede and we've sold out!).  We will also post reviews of some 'Christian classics' which our reviewers have found inspiring, but are not necessarily on the bookstall.  We hope that these book reviews will encourage you to start reading the books that have already inspired our reviewers.
So, get on and read the book reviews, and be inspired to buy one for yourself or as a present for someone else! 
For more information, or for anything else bookstall-related, please email bookstall@highfieldschurch.org.uk
Gillian Pegler