Missions Sunday - November 2013
Here am I - Send my grandmother; Into the Nations; & The Uniqueness of Christ
In 1957 the three college friends sold most of their possessions to raise money and gave up their summer holiday to distribute Gospels and other Christian literature in Mexico.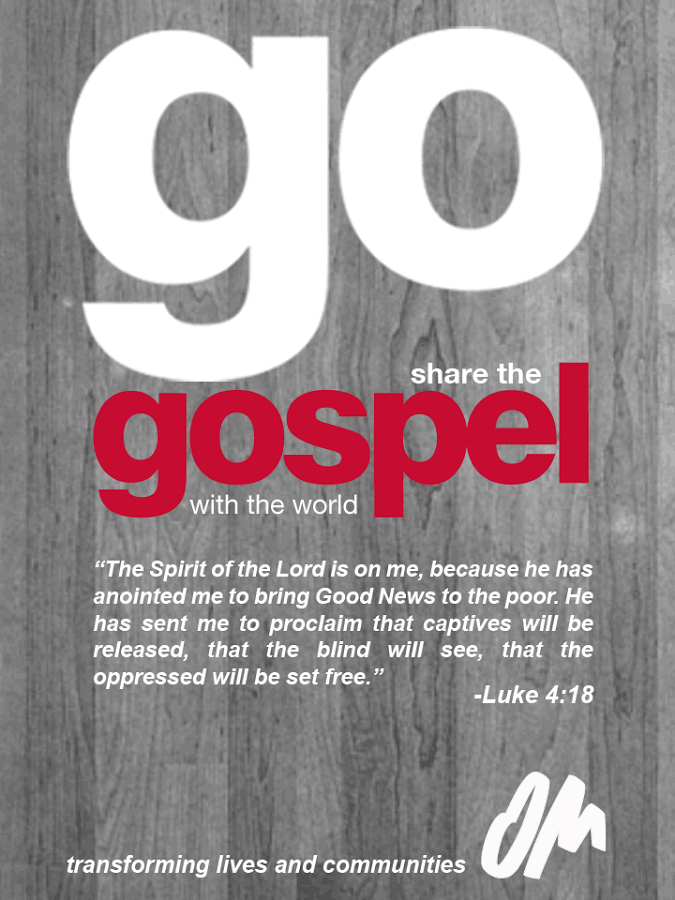 The friends returned to Mexico the following summer and the next...One of those people was George Verwer and so what is today known as OM (Operation Mobilisation) was started.
Such simple beginnings have shaped OM ever since. Today over 6,100 workers in the family of ministries, representing 100 nationalities are bringing God's unchanging truth to literally millions of people across the world every year. [Video Message by George Verwer]
"Here am I – send my grandmother!"
Why not come and hear George when he will be speaking at the morning services at Highfields Cathays on November 3rd.  Typical of George he has chosen to speak on Isaiah's call from Isaiah 6 under the title: "Here am I – send my grandmother!"
"Into the Nations"
Our 10:00 am service at Highfields Pontprennau will also be considering the challenge of mission when Ted Pilling speaks on Psalm 96 under the title "Into the Nations". Ted and his wife Linda are our own mission partners with many years' experience in international missions through their ministry with Navigators. Ted currently teaches at Redcliffe College in Gloucester and at our own Network Training course here at Highfields.
The Uniqueness of Christ – arrogant or true?
And as if that wasn't enough…..in the evening our speaker is our own mission partner Lindsay Brown who was General Secretary of IFES (International Fellowship of Evangelical Students) for over 15 years. During that time Lindsay travelled extensively to the 135 national student movements of IFES. Today he is still passionate about world mission serving as IFES evangelist-at-large identifying and encouraging university campus evangelists across Europe. He also serves as the International Director of the Lausanne Movement. [Video Message by Lindsay Brown]
On November 3rd at the 6.30 pm service at Highfields Cathays, Lindsay will be speaking from Colossians 1:13-22 on "The Uniqueness of Christ – arrogant or true?" 
 
Join us for any of these services and catch a vision of what God is doing in the world today:
---
03 Nov - Morning Service - 09:30am - George Verwer - Isaiah 6

03 Nov - Morning Service - 10:00am - Ted Pilling - Psalm 96

03 Nov - Morning Service - 11:15am - George Verwer - Isaiah 6

03 Nov - Evening Service - 6:30pm - Lindsay Brown - Colossians 1:13-22