World Mission Sunday - February 2015
The Open Door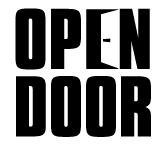 On February 8th at Pontprennau and on 15th at Cathays we are focusing on the many mission opportunities we have as a church. In Colossians 4:3 Paul asks for prayer for himself, even though he is in prison in Rome, that "God may open a door" for his message.
At Pontprennau on 8th February Phil Jenkins will explore this theme further.
At Cathays on 15th February we will be hearing from Owen Brown (Team Leader UCCF Wales) in the morning services as he shares about the many openings for Christian witness in the student world.
We are also looking forward to a visit from Hannah and Giovanni Donato who are working in Siena in southern Italy. They will be sharing a presentation of their work at 4.30 pm in the coffee lounge and will then be speaking at 6.30 pm in the evening service.
Come along to any or all of these events and be informed and inspired to meet the challenge of the Open Door of mission today
Missions Sunday Events:
---
08 Feb - Morning Service - 10:00am - Phil Jenkins - Colossians 4:2-6

15 Feb - Morning Service - 09:30am - Owen Brown - Colossians 4:2-6

15 Feb - Morning Service - 11:15am - Owen Brown - Colossians 4:2-6

15 Feb - Evening Service - 6:30pm - Giovanni & Hannah Donato