Mission Matters - June 5th & 6th
Listen again to Chris Wright preaching on the theme: "Let the Nations Be Glad"
Summer World Mission Weekend - "Let the Nations be Glad"
Get inspired about World Mission this summer at our Mission Matters weekend, in partnership with Operation Mobilisation and Langham Partnership International. Everyone welcome. All events take place at Highfields in Monthermer Road, Cardiff and are free of charge.
Saturday 5th June

HOPE STARTS HERE with Operation Mobilisation
 
0900 - 1000    Church Leaders' Breakfast with Peter Nicholls, CEO of OM Ships
1030 - 1200    Women's Coffee Morning with Lenna Lidstone, OM Central Asia
1400 - 1600    Seminars Programme
                            •    Teens in Mission
                            •    Cardiff Street Pastors
                            •    Global Kids
                            •    Langham Partnership
                            •    Global Focus - Inside Mission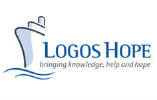 1930 - 2100    World Mission Celebration
Led by Highfields Music Group, including a video report from Logos Hope ship in the Caribbean and inspiration for tomorrow's leaders from Dr Chris Wright, International Director of the Langham Partnership and Peter Nicholls, CEO of OM Ships.
Sunday 6th June

LET THE NATIONS BE GLAD with Langham Partnership International

0930 - 1035    Morning service at Highfields with Chris Wright
1115 - 1220    Morning service at Highfields with Chris Wright
1630 - 1800    Afternoon Tea with news update from Langham Partnership
1830              Evening service at Highfields with Chris Wright   
         
---
Operation Mobilisation is best known from their mercy ship ministries.  12 months on from Logos Hope's visit to Cardiff, churches from across the city will be getting together to celebrate the last year of ministry, pray for the year ahead and provide more information for friends and supporters.
Langham Partnership was founded by Rev John Stott with the vision of equipping a new generation of bible teachers in the majority world.  As Rector Emeritus of All Souls Church in London, John Stott was charged to speak and teach around the world. During many international trips, he heard church leaders say their greatest need was help for "pastors to teach and preach effectively" and so the strategic ministry programs of the Langham Partnership were born.

Now that mantle of leadership has fallen to Dr Chris Wright, a former principal of All Nations College, and now the International Director of Langham Partnership. Chris also serves as Chair of the Lausanne Committee's Theological Education Commission and honorary president of Tearfund in the UK.
---
Full List of Mission Weekend Events: