Missions Sunday - March 2012
Love so Amazing
Missions Sunday 18th March
St. Paul speaks about his motivation for mission in his letter to the church at Corinth - "The love of Christ compels us" he writes. On Missions Sunday David Smith will explore the implications of that compelling love for us as we respond to a world in need.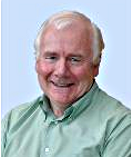 David Smith's special concerns are focused on the future of mission in a religiously plural world, and he has published extensively in this area. David's work in recent years has focused on the challenge presented by increasing urbanization.
His latest book Seeking a City with Foundations, published by IVP in 2011, is a theology for an urban world. In it he offers a God-centred vision of the city – a vision which can provide fresh imagination and hope for the century that lies ahead.
For more details see David Smith's Biography.


Missions Sunday Services at Highfields Cathays:
Loved by God

Mar 18, 2012 from 09:30 AM to 10:45 AM

—

Highfields Church

,

18 Mar - Morning Service - 09:30am - David Smith - Romans 1:1-17

Loved by God

Mar 18, 2012 from 11:15 AM to 12:30 PM

—

Highfields Church

,

18 Mar - Morning Service - 11:15am - David Smith - Romans 1:1-17

Shining like stars

Mar 18, 2012 from 06:30 PM to 07:45 PM

—

Highfields Church

,

18 Mar - Evening Service - 6:30pm - David Smith - Daniel 12: 1-13