Unfortunately, due to current government guidance we are unable to meet together for After 8 on Sunday evenings, but as soon as we are allowed to re-open we will.
After 8 Social: Is a great opportunity to hang out with other students after the evening meeting, either chilling out in our cafe or having some banter whilst playing some some sport such as volleyball, basketball, hockey, table tennis.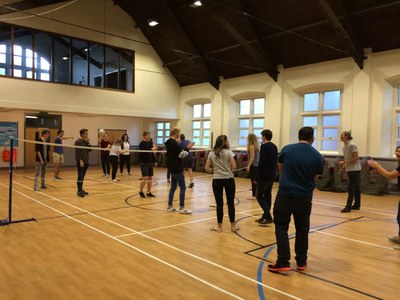 After 8 Cafe:  From 8pm on Sundays our After 8 cafe will be serving FREE pizza and hot chocolate every week as well as a few other free surprises.