Come along to the Christianity Explored small group at Nexus!
Are you interested in finding out more about what Christians believe?  Do you have questions you want to ask about the Christian faith?  Are you busy on a Monday night?  Do you want to come along to Nexus and enjoy food and getting to know all the rest of the students?  Well, this term we're launching Christianity Explored at Nexus ...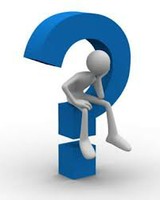 The usual Highfields' termly CE course will run as usual on a Monday night and you're welcome to go along to that but if you'd prefer to come with other students then just come along to Nexus with everyone else and then when we split into small groups there'll be 1 small group looking at the CE course together.  For more info about the Christianity Explored course itself have a look at our web page on it.  To sign up for either the Monday or Tuesday course, just drop us an email.
Maybe you don't want to go to CE as you're already settled in your Nexus group and enjoying that - but maybe you can think of some friends who'd be interested in CE?!!  This is a great opportunity for you to still be able to bring your friends for food, go along to your Nexus small group (or join one if you haven't already!!) and also know that your friends are just in the group next door!  Again, drop us an email if you want to sign up any friends.